We help you grow your business.
AvenirInvestPartners is a specialist corporate advisory firm headquartered in Casablanca. Our core expertise lies in creating value for your specific needs. We are part of a network of Advisory Firms with offices in the UAE, Hong Kong, and Switzerland.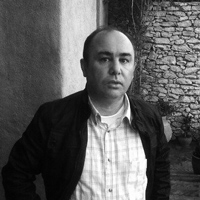 Samir Idrissi Kassimy, PhD
Managing Director
Samir earned his PhD from Ecole Centrale de Paris. He was the CEO of Horizon Partners and has founded and sold multiple telecom companies in Morocco, France and Africa. Samir is a serial entrepreneur and expert in the digital and IT space, as well as in agriculture. Horizon Partners, Manager of Afoulki Invest, Morocco.
samir.idrissi@avenirinvestpartners.com
Services
We provide a wide array of services to help you achieve your business goals.
Business Development
We find you dependable long-term partners within our network who understand your values and goals and who are not only able to sell your products or services quickly and reliable but also to communicate with you across cultural differences.
Venture Fund Management Advice
We advise venture fund managers and family offices in the entire value chain of alternative fund and portfolio management. One of our key client is Inventages venture capital, one of the world's largest life-sciences, nutrition and wellness focused venture capital fund managers with offices in London, Nassau and Hong Kong.
Private Placement
Success is all about having the right contacts – knowing who to talk to for a specific matter. We provide more than that – we also have the right standing to position our clients at the front of the line, at the top of the pile, or getting them into the room with the right people.
Capital Raising
We work closely with various VC's, PE companies, and private investors in Asia, Europe and the U.S. We get you in front of the right investors and match your project with the investment objectives of these financial institutions.
Partnerships and Alliances
The right network is key. Not quantity but quality counts. We provide access to serious and trusted partners who have the right resources and their own trusted network to provide results fast. We are bridging your objectives with theirs and bring you in front of the right decision makers.
Strategy & Management Consulting
Picking the best available option requires knowing the market and it's players. Based on our access within our core markets in China, Asia, Europe and the U.S., we'll quickly find you the best possible and cost effective solutions based on your needs.
Get in touch with us if your business is in the following sectors
Our Offices
Morocco
AvenirInvestPartners
Résidence Pasteur Building
Casablanca, Morocco
United Arab Emirates
Bluefields Associates DMCC
DMCC Business Centre
340505 Jumeirah Lake Towers
Dubai, UAE
Phone:
+212 522 22 95 36
Email:
contact@avenirinvestpartners.com